Easy Online Reservations
It's easy to check availability and to make a reservation! Just click the "Start Here" button to view our available bins for trash removal. Please contact us with any questions!
Saint Paul MN public school waste, recycling, and organic disposal
All trash from Ramsey County goes to the Recycling and Energy Center in New Port MN. The Recycling and Energy Center processes over 1,000 tons of trash each day. Lets put this in perspective 1 ton is 2000 lbs. 1000 tons is the same as 2 million lbs. So there are over 2 million lbs of waste every day that goes through the Recycling and Energy Center.
Because there is so much waste Saint Paul public schools are continually working to reduce waste in a few ways. One way they do this is by recycling cafeteria organics into nutrient filled compost for farmers/gardeners to grow veggies/fruit. They also recycle plastics, aluminum, and cans. To find out more information on how Saint Paul schools recycle
click here.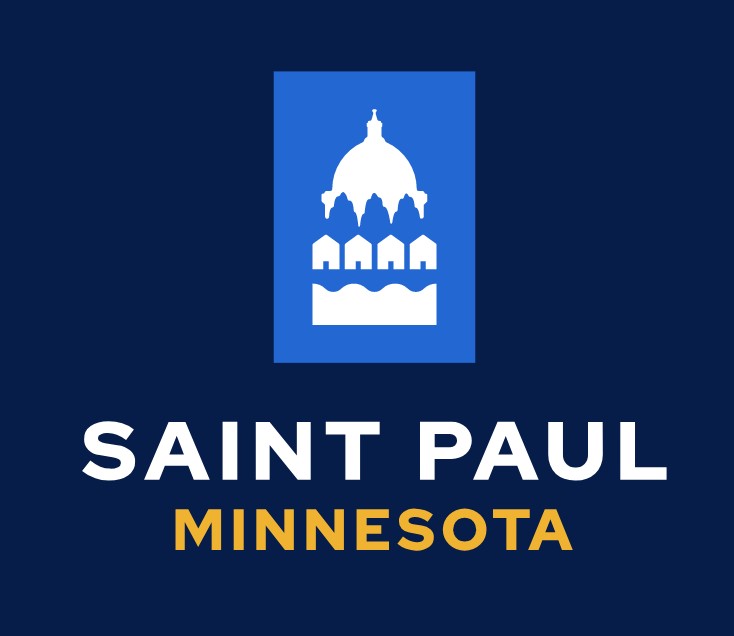 Bulky Item Collection In Saint Paul
"Bulky Items" are anything that is too large to fit inside or is prohibited by law from being placed in your garbage cart. Bulky Items include: Furniture, Appliances, Electronics and Mattresses. The citywide garbage collection program includes a number of bulky items per residential property unit per calendar year.

Small Carts: 2 bulky items included per year

Medium and Large Carts: 3 bulky items included per year

If you need to dispose of additional items you can pay $10-35 per bulky item (plus tax) to have them collected. The price of disposal of additional items can be found at the "More Info" link below.

Note that many of the items listed on the Saint Paul site can be loaded in a dumpster at no additional charge but it is worth discussing it with us if you are planning to dispose of these items.

https://www.stpaul.gov/departments/public-works/residential-garbage/bulky-item-collection
More Info
Alley Dumpster Experts
for St Paul, MN
We're the little dumpster drivers with the right sized dumpster for your project. We deliver 10-yard, 15-yard, and 20-yard bins which are dramatically smaller than the big barges you usually see taking up 3 and 4 parking spots in the street. When you Right Size your dumpster with Haul It A Day you can have your dumpster parked in your alley, driveway or garage (which tends to irritate your neighbors less).

Plus, our trucks are much smaller than those big tandem-axle cows you typically see roaring all over town. Our trucks are stocky, Super Duty pickups designed to get in and out of tight spots the big guys wouldn't dream of and we're so light on our axles, it's like we weren't even there. You see, we didn't come from the Big-Is-Better waste hauler crowd. We were built around the Less-Is-More model. We were designed to be a lightweight, nimble alternative that's easy on the roadways and kind to the environment.
Get an Instant Quote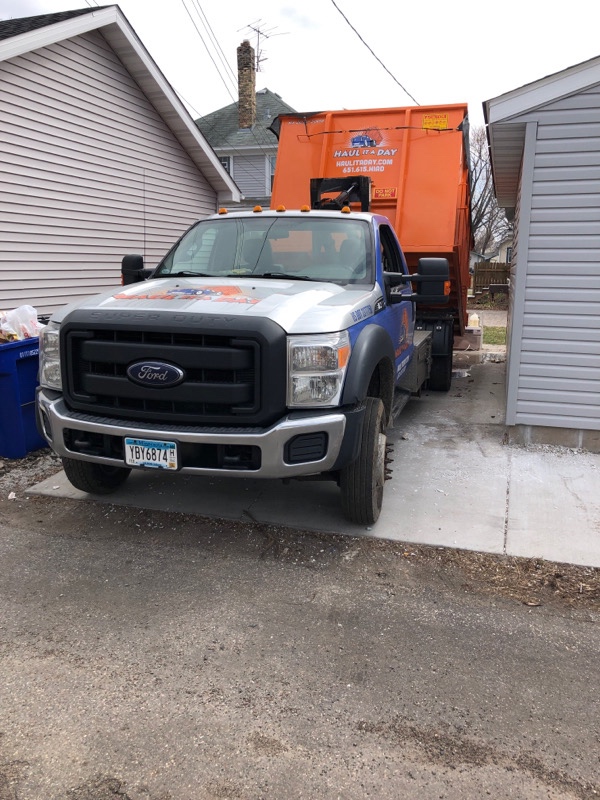 Alley Dumpster Rentals in Saint Paul from Haul it a Day
At Haul It a Day Inc., we have the reliable and affordable dumpster rentals you need to simplify the waste management process for your next project. With multiple roll-off dumpster sizes to choose from, you can rest assured that we have the right size container for your next project. See if your next project is in our
service area
! Our bins are perfect for homeowners, business owners, and contractors alike. We're a local dumpster company that's dedicated to streamlining the dumpster rental process, making it simple and easy for the Twin Cities to get the containers they need when they need them and where they need them.
Dumpster rentals from Haul it a Day Inc. are the ideal waste management solution for all kinds of residential, construction, and commercial projects. From home renovations, remodels, and cleanouts to large-scale construction projects and landscaping jobs, our durable bins will stand up to whatever you toss their way. Our team of professionals is committed to delivering your bin on time and in a safe, convenient location. We pay special attention to details to ensure that your property remains damage-free in the process. Give us a call or use our online reservation system to book your dumpster today
Book Online Now
Our Service Area
Proud to serve the following areas
Anoka County
Chisago County
Isanti County
Northern Hennepin County
Ramsey County
We like to make sure the needs of our customers are met, so if the location of your next project is beyond our service area, please reach out and let us know. We will see what we can do to accommodate your plans and your wallet!
NOTE: Extra fees may be applied to locations outside of our service area.
Call Haul It A Day For Your Saint Paul Dumpster Rental Today!
651-615-4423
Give us a call today to speak with a Haul it a Day Inc. dumpster rental specialist. Our straightforward rental process will make executing your next project or job so much simpler and more convenient. Get the hook-lift dumpster you need today, at a price you can afford, from a team you can trust.
Haul It a Day
855 Village Center Dr #351, North Oaks, MN 55127 651-615-4423
[email protected]
Easy Online Reservations
It's easy to check availability and to make a reservation! Just click the "Start Here" button to view our available bins for trash removal. Please contact us with any questions!